Current Location:
Win valve
>>
Valve
>>
Gate Valve
>>
Cast Steel Gate Valve
>> Cast Bronze C95800 Gate Valve
Cast Bronze C95800 Gate Valve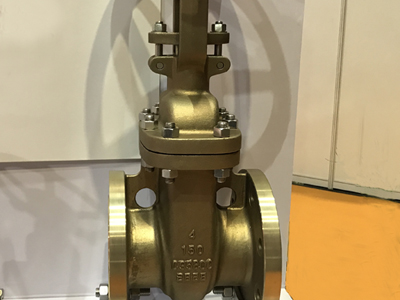 Short Description
DIN Bronze Gate Valve
Quick Detail
Cast Bronze Gate Valves are designed and manufactured to ensuru leakage of less tjan 100 ppm(parts per million) of volatile organic compounds. Extensive base line laboratory testing (static and cycle testing) has been performed establishing critical design parameters necessary to achieve low emission sealing in the stem packing seal area and in the bonnet gasket sealing area, in-house testing procedure has been developed and is periodically performed to ensure that standard product design and manufacting criteria consistently result in Cast Bronze Gate Valve meeting a maximum of 100ppm Voc leakage prior to shipment. Technical Specification Normal SizeRange: 2"-24" Normal Pressure Rating: CLASS150 Material: C95800 Temperature Range: -29~425Degree C Standards compliance Design and Manufacture: ANSI B16.34, API600, API6D Face to face(end to end): ANSI B16.10, API6D Flanged connection: ANSI B16.5Test and inspection: API598, API6D Butt welded end: ANSI B16.5 A. Anti-friction ball thrust bearing:Reduces friction between mating parts to ensure smooth operation B. Grub screw:Secures yoke nut in the bonnet C. Grease nipple:Supplies lubricant to the mating parts
NEWS & EVENTS

TECHNICAL ARTICLES

CONTACT
Copyright © 2006 WIN VALVE All rights reserved. Chinese Valve Branch Factory Add: Dong'ou Industrial Park,oubei Town,Wenzhou,Zhejiang,China 325102
Tags: Win valve is one of famous industrial valves manufacturers, suppliers, exporters in P. R. China.