Current Location:
Win valve
>>
Valve
>>
Gate Valve
>>
Cast Steel Gate Valve
>> DIN3352-F5 Rising Stem Gate Valve
DIN3352-F5 Rising Stem Gate Valve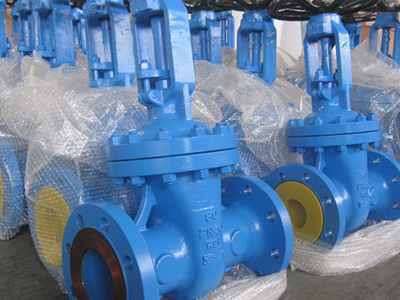 Short Description
F5 Valve
Quick Detail
Product Description The DIN Cast Steel Gate Valves are widely used in oil and steam pipelines, such as chemical industry, fire power plant, power plant, etc., for opening or closing the medium in the pipeline., including DIN F5、DIN F7、DIN F4 Rising Stem Gate Valve, DIN F15 Non-Rising Stem Gate Valve, DIN F1、DIN F2 Globe Valve, DIN F32 Angle Globe Valve, DIN F1、DIN F6 Swing Check Valve, DIN F1 Lift Check Valve, DIN Cast Iron Valve etc, Our products are utilized widely in oil, gas, hydraulic, refining chemicals, petrochemicals, pharmaceuticals, food industries, fire-safe systems, marine systems and power stations, etc. Technical Specification Normal SizeRange: DN50-DN600 Normal Pressure Rating: PN10~PN40 Material: WCB,LCB,WC6,CF8,CF8M,CF3,CF3M TemperatureRange: -29~425Degree C Standards compliance Design and Manufacture: DIN3352 Inspection and Test: ISO 5208,EN12266 Flanged ends dimension: EN 1092-1,DIN2544,DIN2545,DIN2546 Butt-welded ends dimension: EN12627 Face to face and end to end: DIN3202,EN558-1,ISO5752 Pressure-temperature ratings: DIN2401 Test & Inspection: DIN3230
NEWS & EVENTS

TECHNICAL ARTICLES

CONTACT
Copyright © 2006 WIN VALVE All rights reserved. Chinese Valve Branch Factory Add: Dong'ou Industrial Park,oubei Town,Wenzhou,Zhejiang,China 325102
Tags: Win valve is one of famous industrial valves manufacturers, suppliers, exporters in P. R. China.